| | | |
| --- | --- | --- |
| | PharmAlliance is committed to supporting the business development of the pharmaceutical and related industries by providing complete and comprehensive expertise for achieving global market presence | |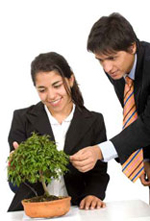 OUR TEAM
ASAF SHAMSI
(B. Pharm. (University of Delhi), MBA (B K School of Business Management, Ahmedabad)
CEO, & Director, International Operations


A pharmaceutical industry professional who has worked in senior-level positions for corporate organizations, and as a consultant based in North America and India in close association with clients in India, USA, Canada, Europe, China, Latin America, Africaetc., representing their interests in worldwide markets, and regulatory agencies in North America, Europe, and other countries
Over 30 years of experience in regulatory affairs, cGXP auditing, quality systems, compliance management, conceptualization, design and set-up of state-of-the-art manufacturing, testing and R&D facilities, strategic planning, businessdevelopment, and international trade in the pharmaceutical and related industries in regulated and other emerging markets worldwide
Knowledge of current industry regulations, as well as future policy shifts in several countries, insight into how regulatory agencies think, and what data they will need to approve specific products
Personal contacts in international markets, and extensive experience in interacting with regulatory agencies in the USA, Canada, Europe, Australia, China, Latin America and Africa as well as the WHO (Geneva)
project management and interpersonal skills
Eligible to live, work, and conduct business in India, Canada, USA, and can travel freely (without a visa) and conduct business anywhere in the EU, some non-EU countries in Europe, Australia & New Zealand, some countries in Latin America, the Far East, and Africa



M. R. ADWALPALKAR (M. Sc., Chemistry (University of Bombay))
Director, Technical Services


Over 50 years of industrialexperience including top-level positions in pharmaceutical projectimplementation, manufacturing, quality assurance, and regulatory affairs in severalorganizations (Hindustan Antibiotics Ltd., Goa Antibiotics Ltd., Torrent Pharmaceuticals Ltd.), and as a consultant to the Indian pharmaceutical industry
Extensive experience and strong skills in regulatory documentation, SOPs, validationprocedures, quality assurance and manufacturing controls
Expert in implementation of quality systems and international cGMP norms as required by FDA (USA), EDQM, EMA, WHO and ISO-9002



A. T. VIVEK
M.Sc., Biotechnology (Utkal University),
M.Tech., Medical Biotechnology (Indian Institute of Technology, Madras)
Manager – Projects



Vivek has specialized in various fields of Medical Biotechnology, especially domains like Engineering Aspects of Physiology, Drug Design, Medicinal Chemistry, and Regenerative Medicine. He is also experienced in working with techniques like Lymphocyte Culture, Immunohistochemistry, Chromatography and various Molecular Biology techniques pertaining to DNA, RNA and Plasmids.

His scientific research work included interaction with different groups including exchange of resources and possible solutions in addressing research challenges that got him associated with laboratories of other fields of Medical Biotechnology, enhancing his abilities to work in a team and contribute to the success of the projects undertaken.

His brilliant academic background also qualified him for a number of national level scholarships,including the Centre for Scientific and Industrial research (CSIR) and one funded by the Department of Biotechnology, Government of India.

Vivek's qualifications, eye for detail, combined with his experience since March 2012, working on diverse projects at PharmAlliance, gives him a special edge as anexpert auditor, especially in evaluating the data integrity of scientific, technical andregulatory documentation. Vivek also contributes very substantially in the conceptualization and design of manufacturing, testing and research facilities, and development and implementation of quality systems that not only meet, but exceed the most stringent international regulatory expectations.