| | | |
| --- | --- | --- |
| | PharmAlliance is committed to supporting the business development of the pharmaceutical and related industries by providing complete and comprehensive scientific, technical, quality and regulatory expertise for achieving global market presence. | |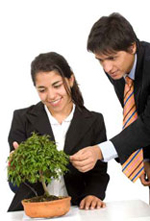 PharmAlliance is a knowledge driven, independent, professional consultancy firm, dedicated to serving the pharmaceutical, biopharmaceutical, API (active pharmaceutical ingredient), excipient, medical device, and allied industries in the "regulated", and other emerging markets around the rest of the world.

Since its inception in January, 2000, PharmAlliance has an outstanding track record for providing complete, end-to-end, highly specialized and tailor-made consulting services.

PharmAlliance is the first and the only company in India (and one of the very few in the world) providing such synergistic and integrated services.

Our client base comprises of a cross-section of reputable large, medium and small companies in the pharmaceutical, biopharmaceutical, API, medical device, and excipient industries from several countries, including India, USA, Canada, Europe, Australia, China, Latin America, and Africa (including South Africa), who we have successfully assisted in various ways for winning regulatory approvals and to establish international market presence.

Our approach is uniquely designed to focus on keeping on top of market, technological and regulatory developments, as well as building effective relationships with regulatory agencies, healthcare and related product manufacturers and distributors around the world

Our experts come from an impressive variety of backgrounds, including top-level positions in R&D, project engineering, manufacturing, quality assurance, regulatory affairs, pre-clinical and clinical research, government regulatory agencies, international business development, and academia. Our cumulative experience in these area

PharmAlliance has strong international links with technological, manufacturing, regulatory, contract research, and marketing organizations in several countries. Our global reach extends from USA and Canada to Europe, Latin America, South Africa, Australia, India, China, and other countries.

Our extensive expertise and solid foundation in our areas of specialization allows us to provide our clients with highly skilled individual attention, and professional and confidential service in the most efficient and cost-effective manner. We guarantee performance, integrity and quality combined with a personal commitment.
Full Service… Interactive Process… Successful Projects